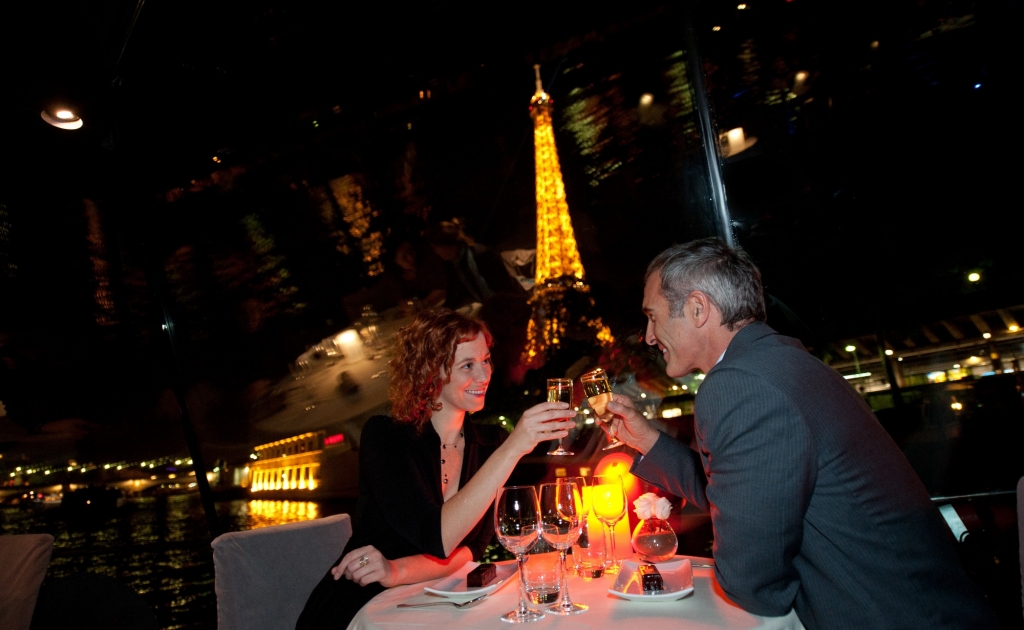 Dinner cruise "Bâteaux Parisiens" ticketing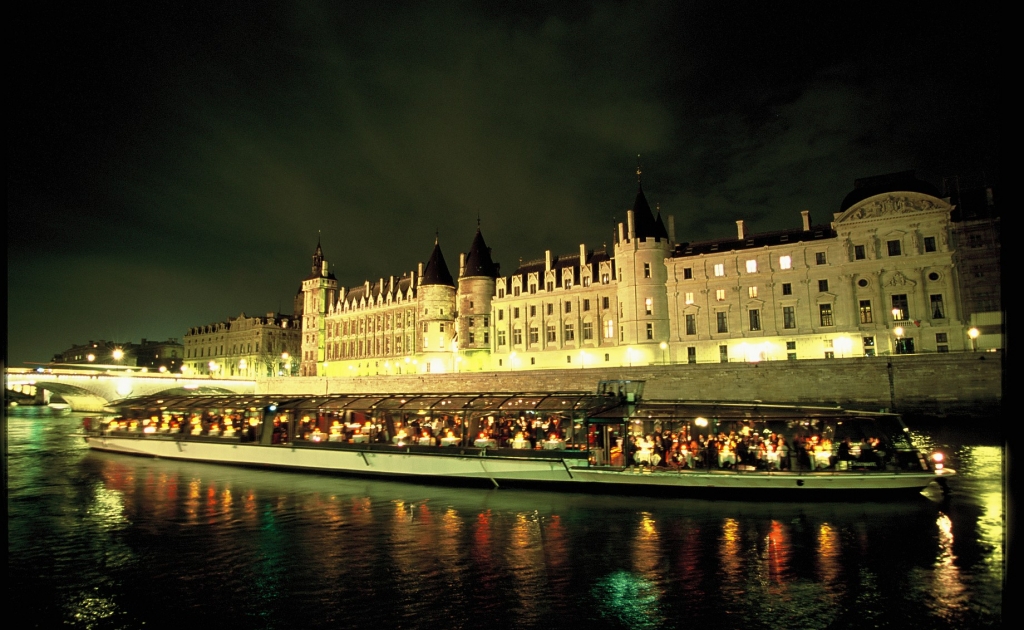 Dinner cruise "Bâteaux Parisiens" ticketing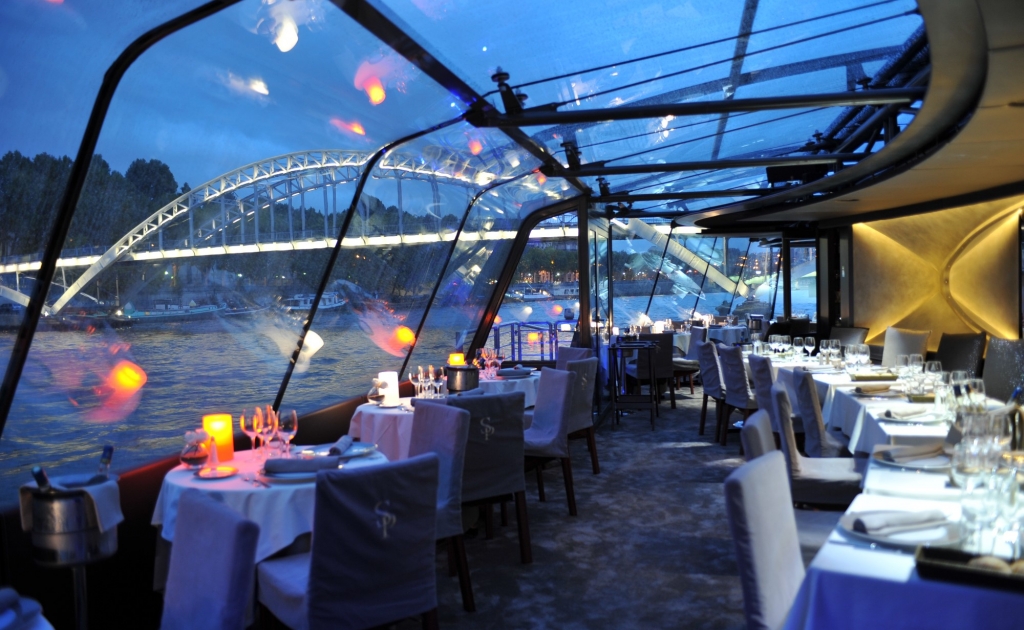 Dinner cruise "Bâteaux Parisiens" ticketing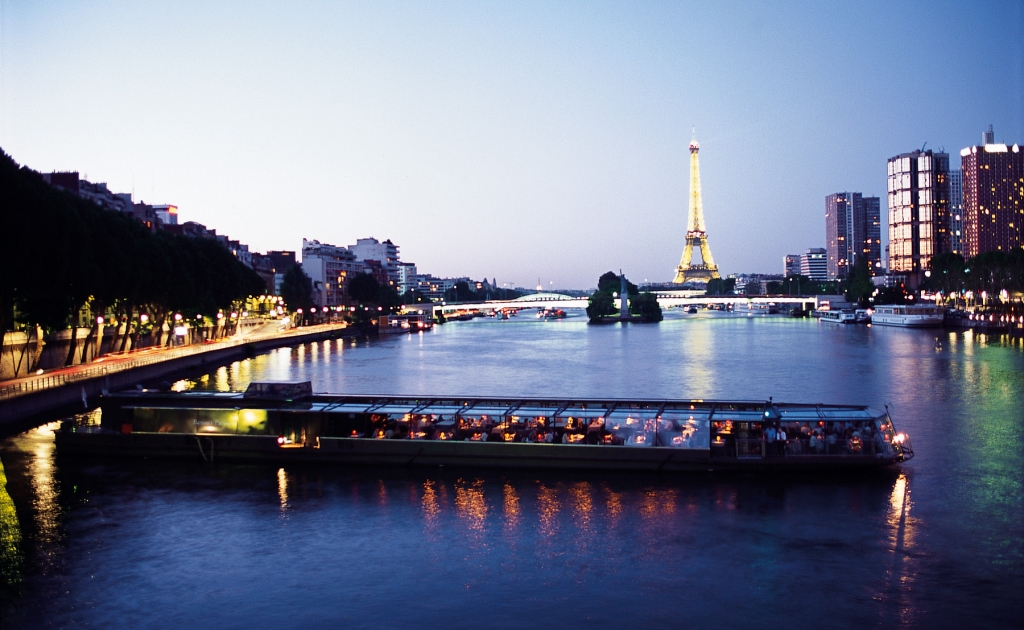 Dinner cruise "Bâteaux Parisiens" ticketing
Dinner cruise "Bâteaux Parisiens" ticketing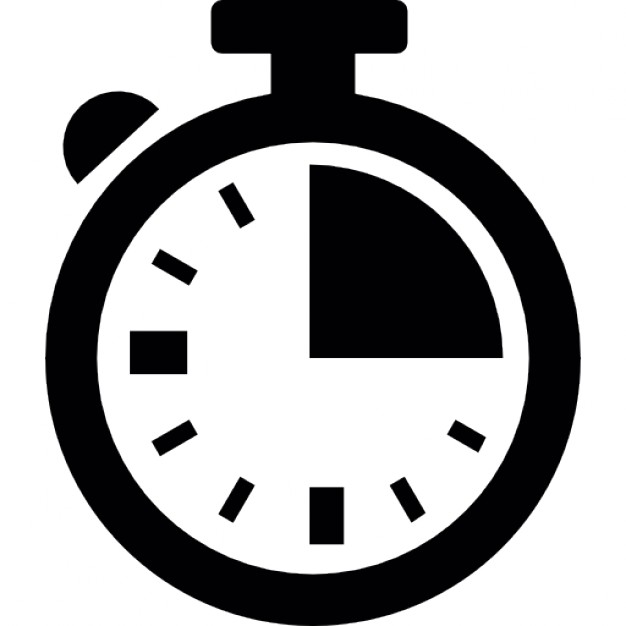 4h
Description
Please ask for availability by mail before you book
Romantic and festive quality dinner in the best cruise operator on the river Seine : "Les Bateaux Parisiens"on board of a glass-encased boat.
An all-inclusive menu with a choice of à-la-carte dishes will be served: appetizer, starter, main dish, dessert, mineral waters, coffee and wines. All food are cooked on board (vegetarian's menu is available). During this charming & romantic dinner, with festive live music entertainment, you will be cruising around 3 hours on the river Seine to admire the illuminated monuments and bridges of the city of lights. You can look at the menus on your right.
This tour does not include transfer from or to your hotel. You will need to go to the Bâteaux Parisiens, at the bottom of the Eiffel Tower, before the boat's departure (20h15).
Your location on the boat depends on your menu:
Etoile: You will have a table from 2 to 8 persons per table located in the center of the boat with panoramic view.
Privilège: You will have a private window rectangular table.
Premier: You will have an exceptional position at a round table in the bows of the boat.
You can also choose to have a veggie menu. We can send it to you if asked. Location on the boat still depends on the service (Etoile, Privilège..).
This tour is non refundable. This does not include transfers to or from the Bâteaux Parisiens.
Other tours
Information
There are no products to display.